8 tags
Home Alone with Home Alone
We're going to win shim shum shim shum
5 tags
TOP 5.5
1. I Belong In Your Arms by Chairlift 2. & It Was U by How To Dress Well 3. Oblivion by Grimes 4. How They Want Me To Be by Best Coast 5. Forrest Gump by Frank Ocean 5.5 World Star by Riff Raff I've cried, danced and laughed to each one of these songs in 2012. 
6 tags
4 tags
Field Trip Friday
I have two tickets to Field Trip on Friday! I really want to go but…  
3 tags
Iconic Christmas
  My Christmas Iconic Melbourne decorations are finally out. So excited to see them in tangible form!  They're available now at Make Me Iconic 
5 tags
Pomplamooose!
My illustrations for Pomplamoose (a sweet little duo) three years ago have been turned into christmas ornaments. Adorable!
6 tags
4 tags
Radiohead
A m a z i n g
Watch
sour-howl: georgiaperry: I just realised I never posted the full video for Dinnertime - the animation I made for Heaps Decent with Toby & Pete. Didn't it turn out great?! I've also recently returned from a trip to Wilcannia with the Heaps Decent crew where we had heaps of fun making art with the kids - so full post on that very soon.
5 tags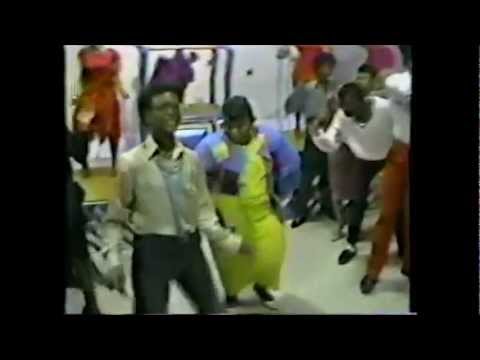 7 tags
Nineteen Just Yesterday
Would love to get my hands on a copy of this mag full of teenage stories, fashion, worries, angst and craft! I'm a big fan of Tavi, and wouldn't mind feeling like a teenager again. Can't believe I'm turning 22 this year. I was 19 just yesterday. Rookie
5 tags
$40!?
Having this above my desk space would be a real treat, but for $40!?  I could always make my own… Buyit
5 tags
7 tags
7 tags
Textiles & Packaging
Spent over 24 hours developing these lip balm babies, including the textile pattern. They come in three flavours; Papaya & Peach, Apple & Strawberry, Kiwi & Avocado!  Are they fruity enough? 
6 tags
Megaskull by Kyle Platts
The line and colour work makes me happy.  Wouldn't mind a copy of this! Itsnicethat.com KylePlatts.com
6 tags
Artist Stumble: Blommers & Schumm
Visual trickery Mind Bending Spot the Figure Portraits Bloomers & Schumm
5 tags
B&W TYPE BY SHIROTOKURO →
C L E A N
4 tags
Feed Me Feed Back
These are some illustrative posters I've been working on for a made-up-reality television show called Burnt Toast. I'm not too sure on the layout and content and wouldn't mind some feed back on them. Let me know what you think. 
9 tags
The Young Designer's Catch 22: Time. Money....
These are just some single spreads of my design booklet I designed and printed (cut and bound for almost 7 hours straight). The worst part of the process was trying to print without having to spend $100 dollars on stock and the actual print. I think I did a pretty good job for a $40 book out of slowly declining and poor income.   Honestly, I don't understand why I'm paying (or will...
1 tag
Font Frenzzzzzyyyyy →
4 tags
Sweet Landscapes
Matt Wisniewski
3 tags
Night time artist stumble: Steve Kim
Love the lines. Love the gouache. Love the space.  Steve Kim
4 tags
4 tags
2 tags
1 tag
Papa
I miss you.
2 tags
1 tag
1 tag
1 tag
1 tag
1 tag
Hospital Head
Hospital Head All we do is sleep Eyes are closed Tubes are working Limbs feeling dead Tears and disinfections A test for one's cleanliness And affection Feeling like it's a dead end Enclosed in a room Smells of alcohol View of a Tv, Unnoticed familiar friends What are we to do? Lie hear and cry, we ask for One thing, patience A holding hand, a friend. 
1 tag
1 tag
Ill
A fresh, new drawing pad and a pack of black pen-liners. Please.
5 tags
Don't Sit, Wet Paint.
11/12/11 was the last day of Outpost and the first of many days to rain. I avoided the discomfort of wet socks by taking them off and letting my scuffed Kagui shoes take the beating around the famous, 'derelict' Cockatoo Island. There was a lot of street art and cameras to go with. It wasn't too bad.
1 tag
1 tag
1 tag
1 tag
1 tag
1 tag
1 tag
7 tags
Finders, Weepers.
Strolled down to Finders Keepers at Carriage Works on Friday, only for my eyes to be blinded by pretty sweet things. Every time I picked something up, I'd put it back down, thinking about the welfare of my youthful pockets. I'd also think about how highly possible that "Anna" could launch some of her own pretty sweet things in this kind of shindig, and, not overcharge. ...
1 tag
11/12
1 tag
1 tag
1 tag
1 tag